Lichang provides a colorful approach to express the wonderful world
Lichang synthetic paper combines the strength of plastic with the extraordinary printing quality of paper. Choosing Lichang synthetic paper as printing substrate giving a high brightness, high opacity and high dyne level ensures a high color resolution with superb print definition. It is perfect for a broad range of applications, from indoor banner and posters, to POP, tags, business cards and so much more.

Innovation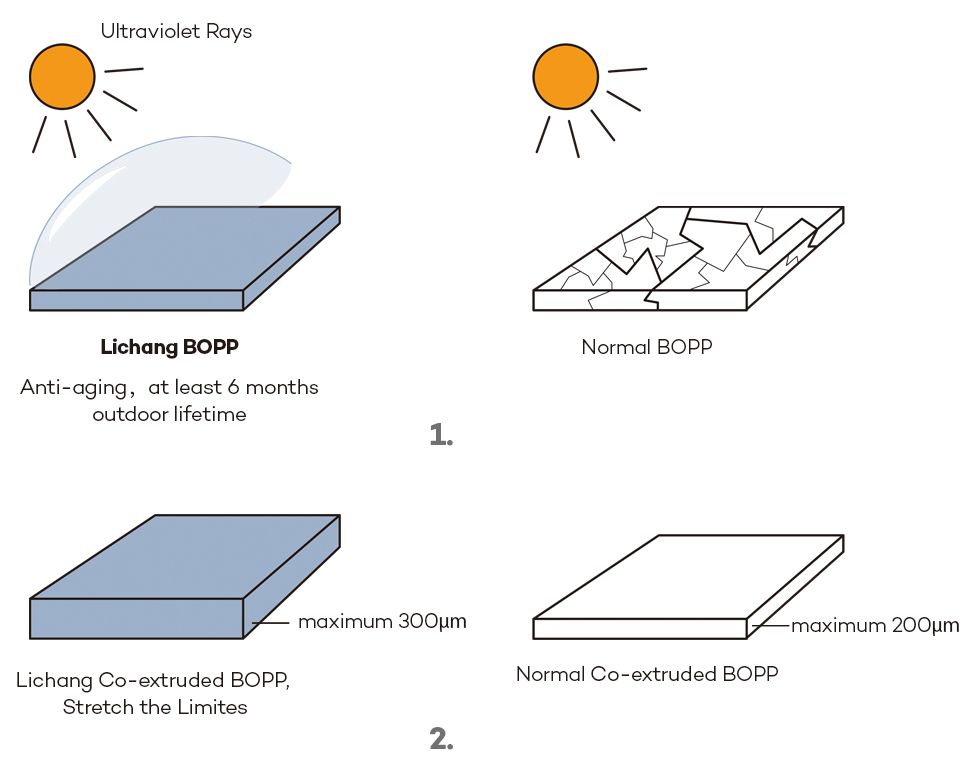 Being able to produce co-extruded thick film is one of the strength that distinguishes itself from most of BOPP manufactures. The maximum thickness goes up to 320um. Lichang synthetic paper has become the favourite of coating and printing customers for the applications including indoor posters, banners, hangers, maps, publications as well as some short term outdoor applications, such as flower tags, bunting etc.
What is the main advantages of BOPP synthetic paper?
High yield makes BOPP more competitive than Calendered PP, PET and PVC. It is also possible to add some anti-UV additive to extend the lifetime of PP when it is used outdoor. This makes it more attractive as a substitute of PVC.